We believe that parenting today is the most challenging job in the world. EVON BABY aims to make this journey more enjoyable and less stressful for the parents. It does so by making safe, well-designed, quality products that help them navigate every step of parenthood.
We strive to provide you the best for your baby by creating premium quality products with European and international certifications from the past 10 years.
Each product of our wide portfolio tries to deliver on one promise:
EVON BABY

was founded in 2011 by a group of Swedish experts aiming to make parenting a more joyful journey.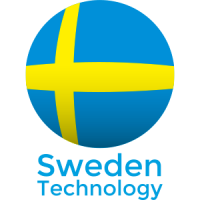 Understanding the needs of the modern mother while keeping in mind the child's comfort and development has been a catalyst for the brand's success.
Each EVON BABY product is scientifically developed and undergoes clinically tested before it reaches the baby and is certified by international standards such as ASTM (American Standards for Testing & Materials), EN (European Norms) Standards.
All paints used are non-toxic, lead free and the edges of all products are soft & rounded, so that no child is harmed in any way possible.
MANUFACTURER CERTIFICATES